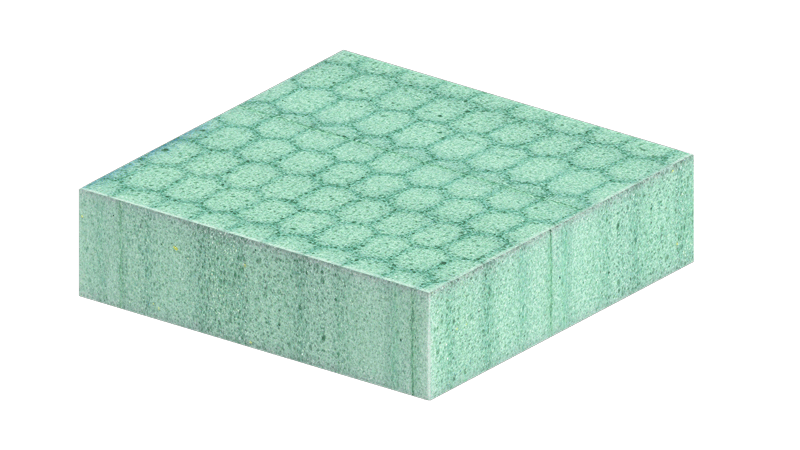 GURIT® KERDYN™ GREEN FR
Fire retardant recycled structural core
Gurit® Kerdyn™ Green FR: up to 100% recycled PET based product range
Excellent FST performance (Evaluated against ISO11925-2 & EN13501-1; other certifications in progress)
Withstands high process temperatures
Excellent chemical resistance
Good adhesion and mechanical properties
Recyclable
Gurit® Kerdyn™ Green FR was developed in response to the growing need for a structural core material with excellent properties and lower resin uptake.
Additionally Gurit® Kerdyn™️ FR aligns with the Marine, Civil and Transportation markets' needs for materials with good Fire, Smoke and Toxicity (FST) properties.
It provides the required levels of performance at an advantageous price point, compared with alternative materials which are often high cost for high FST performance.
Typical Applications
Gurit® Kerdyn™ Green FR can be processed at high temperatures, withstanding high exotherms and offers outstanding chemical resistance, good adhesion; as highly consistent extruded foam, it is ideal for wind energy, marine, industrial, and transportation applications.
Applicable processing techniques include vacuum infusion, bonding, prepreg, and thermoforming.
Available in a wide range of  densities and thicknesses.
Up to 100 % recycled PET based structural foam
A VALUE CHAIN FOR RECYCLED POST-CONSUMER WASTE
Gurit recycles post-consumer waste PET bottles and produces recycled PET flakes and granules later used for extrusion of recycled PET core. This allows us to secure quality and cost-effective raw material supplies for PET composite production, and link the value chain elements starting from the recycled bottle down to a finished quality core material, Kerdyn™ Green. 

million Post-consumer PET drinking bottles