WORKING WITH GURIT MATERIALS AND ENGINEERING HAS HELPED US ACHIEVE OUR VISION FOR THE NEPSHUTTLE; UNMATCHED PERFORMANCE IN TERMS OF ENVIRONMENTAL IMPACT, SPEED AND RANGE.
OVERVIEW
Industry
Marine > Zero emission passenger Ferry
Target
Build a demonstrator for the NepShuttle, a zero-emission
passenger ferry
Solution
Materials from Gurit's ecological panel solution, including Bcomp flax fibre reinforcement and Gurit Kerdyn™ Green PET
Benefits
CO2 neutral flax fibre Gurit Kerdyn™ Green made with up to 100% recycled PET, sourced from plastic bottles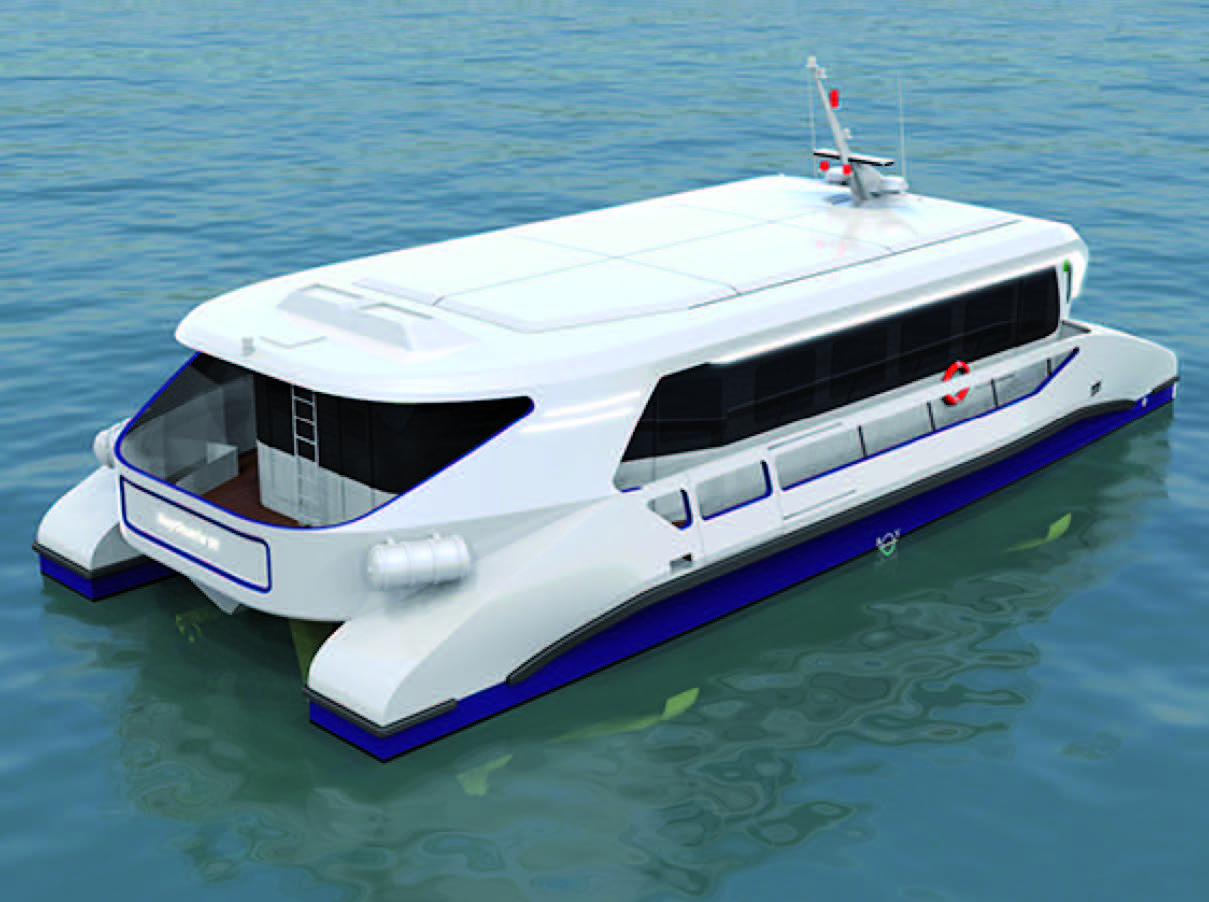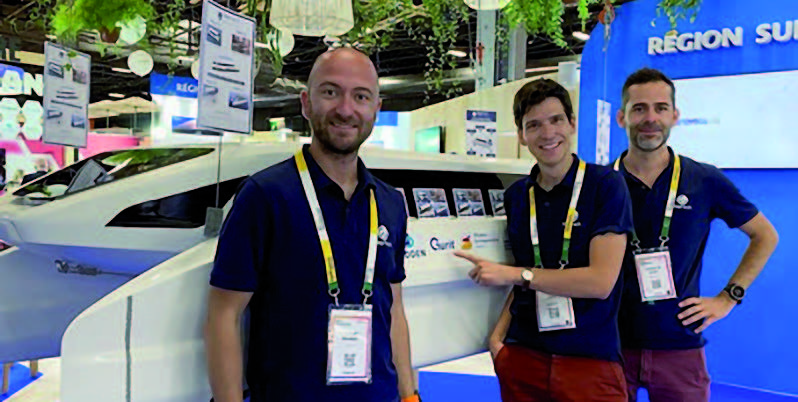 ECOLOGICAL PANEL SOLUTION FOR ZERO EMISSION FERRY
NepTech are a company on a mission to implement the naval mobility solutions of tomorrow, including passenger ferries and cargo vessels. Their zero-emission fleet comprises 4 types of vessels, which, inspired by the automotive industry, are cleverly based on a common platform, with only the above-water parts adapted to their service environment.
With sustainability high on their agenda, they turned to Gurit when building a demonstrator for the NepShuttle, a passenger ferry powered by a zero-emission propulsion system. Gurit's engineering team recommended materials from their ecological panel solution to meet Neptech's needs for structural integrity and sustainability, including carbon neutral flax fibre from Bcomp and Gurit Kerdyn™ Green core, made with up to 100% recycled PET. Commenting on their decision to use Gurit materials, Corentin Bigot remarked "working with Gurit materials and engineering for this project has helped us achieve our vision for the NepShuttle: unmatched performance in terms of environmental impact, speed and range."