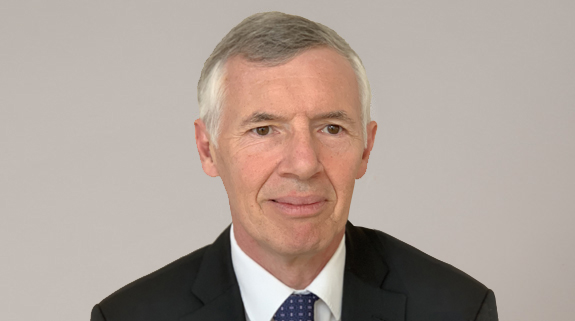 Philippe Royer
Chairman of the Board of Directors
Business Administration degree, ICG Paris, 1993
Engineer, Ecole Centrale de Lyon, 1984
French and Swiss citizen, 1961
Non-executive member
Professional background (main stages)
| | |
| --- | --- |
| 1985 – 1987 | IT Manager, Lee Cooper, France |
| 1988 – 1990 | Supply chain and IT Manager, Devanlay, France |
| 1991 – 1999 | Various leading positions, then Managing Director, Eurofoil, Luxembourg |
| 2000 – 2001 | Senior Vice President, VAW Business Unit Foil, Germany |
| 2002 – 2006 | Business Unit President, Alcoa, Switzerland |
| 2007 – 2013 | Chairman & CEO, Manoir Industries, France |
| 2014 – 2018 | CEO, Metalor, Switzerland |
Stefan Breitenstein
Member of the Board of Directors
Member of the Board of Directors Attorney at Law, Dr. iur. University Zurich
LL.M. Harvard Law School
Diplôme des Hautes Etudes Européennes, College of Europe, Bruges
Swiss citizen, 1957
Non-executive member
Professional background (main stages)
| | |
| --- | --- |
| Since 1994 | Partner at Lenz & Staehelin |
Other Important Activities and Vested Interests
Vice-Chairman of the Board of Directors, Brink's International Holdings AG, Zug, Switzerland
Member of the Board of Directors, EPIC Swiss AG, Zurich, Switzerland
Member of the Board of Directors, MAN Truck & Bus AG, Otelfingen, Switzerland Member of the Board of Directors, Kar-Tess Holding, Luxembourg
Member of the Board of Directors, The A.G. Leventis Foundation, Liechtenstein
Vice-Chairman of the Board of Directors L&S Trust Services S.A., Geneva, Switzerland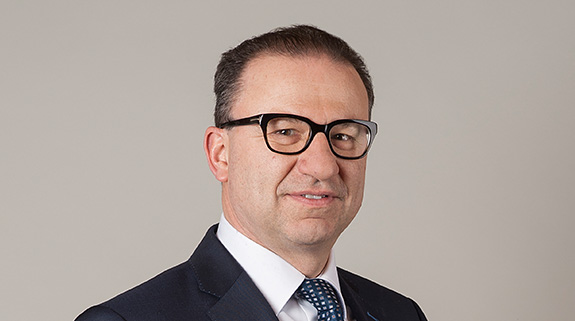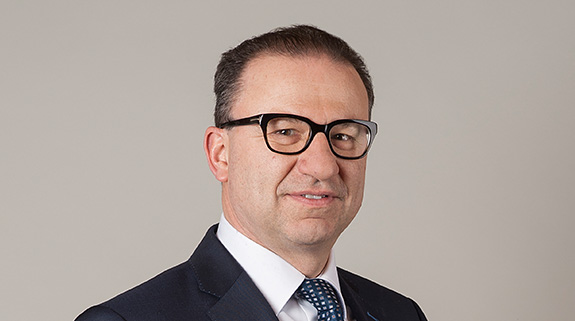 Stefan Breitenstein
Member of the Board of Directors
Member of the Board of Directors Attorney at Law, Dr. iur. University Zurich
LL.M. Harvard Law School
Diplôme des Hautes Etudes Européennes, College of Europe, Bruges
Swiss citizen, 1957
Non-executive member
Professional background (main stages)
| | |
| --- | --- |
| Since 1994 | Partner at Lenz & Staehelin |
Other Important Activities and Vested Interests
Vice-Chairman of the Board of Directors, Brink's International Holdings AG, Zug, Switzerland
Member of the Board of Directors, EPIC Swiss AG, Zurich, Switzerland
Member of the Board of Directors, MAN Truck & Bus AG, Otelfingen, Switzerland Member of the Board of Directors, Kar-Tess Holding, Luxembourg
Member of the Board of Directors, The A.G. Leventis Foundation, Liechtenstein
Vice-Chairman of the Board of Directors L&S Trust Services S.A., Geneva, Switzerland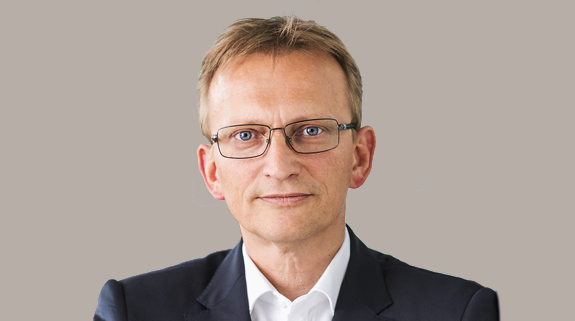 Andreas Evertz
Member of the Board of Directors
Mech. Eng. Degree, University of the German Federal Armed Forces, Hamburg
Senior Executive Management Training, IMD Lausanne
German citizen, 1969
Non-executive member
Professional background (main stages)
| | |
| --- | --- |
| 2002 – 2007 | CEO of Flender Tübingen GmbH |
| 2008 – 2010 | Executive Vice President at Walter AG |
| 2010 – 2011 | CEO & President of Walter AG |
| 2012 – 2013 | President of Sandvik Machining Solutions |
| Since 2013 | Industrial Advisor for various Private Equity Companies |
| 2014 – 2019 | CEO and President at Schenck Process Holding GmbH |
| Since 2020 | Group CEO of Flender |
 Other Important Activities and Vested Interests
Since 2019: Board member of ProXES GmbH
Since 2021: Board member of the VDMA Power Transmission Engineering Association
Since 2022: Member of the Exhibitor Advisory Board of Hannover Messe
Bettina Gerharz-Kalte
Member of the Board of Directors
Ph.D. in Chemistry, Max-Planck Institute Polymer Science,
Johannes Gutenberg University Mainz, Germany
German Citizen, 1964
Non-executive member
Professional background (main stages)
| | |
| --- | --- |
| 1992 – 2002 | Various Management positions in Germany and Switzerland at HOECHST AG and Clariant AG within the field of specialty Chemicals |
| 2003 – 2005 | BL head Emulsion Powder at Celanese GmbH |
| 2005 – 2012 | Managing Director Elotex GmbH, Frankfurt, Germany and Member of the Management Team Elotex AG in Switzerland, Responsible for Marketing globally, belonging to the groups National Starch and Chemicals, ICI and AkzoNobel |
| 2012 – 2014 | Purchasing Director AkzoNobel Functional Chemicals, Netherlands |
| Since 2014 | Vice President New Growth Business Thermal Insulation at Evonik Resource Efficiency GmbH, Germany |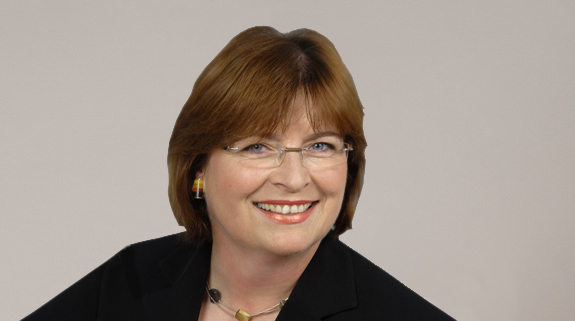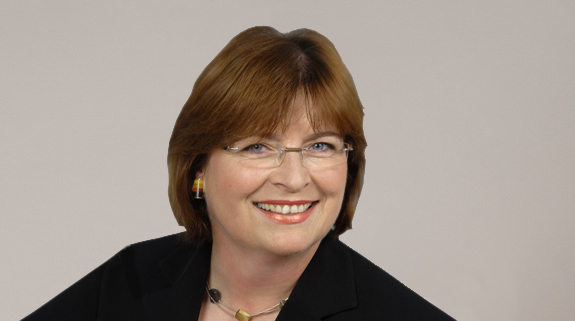 Bettina Gerharz-Kalte
Member of the Board of Directors
Ph.D. in Chemistry, Max-Planck Institute Polymer Science,
Johannes Gutenberg University Mainz, Germany
German Citizen, 1964
Non-executive member
Professional background (main stages)
| | |
| --- | --- |
| 1992 – 2002 | Various Management positions in Germany and Switzerland at HOECHST AG and Clariant AG within the field of specialty Chemicals |
| 2003 – 2005 | BL head Emulsion Powder at Celanese GmbH |
| 2005 – 2012 | Managing Director Elotex GmbH, Frankfurt, Germany and Member of the Management Team Elotex AG in Switzerland, Responsible for Marketing globally, belonging to the groups National Starch and Chemicals, ICI and AkzoNobel |
| 2012 – 2014 | Purchasing Director AkzoNobel Functional Chemicals, Netherlands |
| Since 2014 | Vice President New Growth Business Thermal Insulation at Evonik Resource Efficiency GmbH, Germany |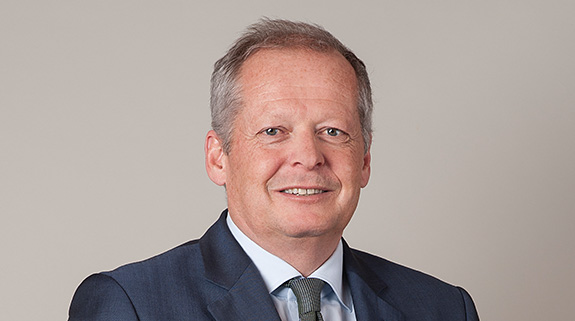 Nick Huber
Member of the Board of Directors
Businessman
Stanford Executive Program, Stanford University
Swiss citizen, 1964
Non-executive member
Professional background (main stages)
| | |
| --- | --- |
| 1990 – 1995 | Account Manager, IBM (Schweiz) AG, Switzerland |
| 1995 – 2016 | Different management positions within the SFS Group, Heerbrugg, Switzerland |
Other Important Activities and Vested Interests
Chairman of the Board of Directors, COLTENE Holding AG, Altstätten, Switzerland
Member of the Board of Directors, SFS Group AG, Heerbrugg, Switzerland
Member of the Board of Directors, Huwa Finanz- und Beteiligungs AG, Heerbrugg, Switzerland
Board of Directors' Independence
Gurit's Board of Directors' independence definition is based on  the 'Swiss Code of best practice for Corporate Governance' issued by  'economiesuisse', a Swiss corporate union and are complemented with additional criteria of independence by Gurit. In order to be considered as independent at Gurit, a member of the Board of Directors must not:
have been an employee of the Gurit Executive Committee or the Extended Executive Committee within the last 3 years

be affiliated with a significant customer or supplier of Gurit

have been a partner or employee of the company's external audit firm during the past 3 years

have any other status which the Board of Directors in its fair judgement considers incompatible with independence
Based on above independence criteria as set forth above, all current members of the Gurit Board of Directors (BoD) are independent with the exception of Rudolf Hadorn, the former CEO of Gurit until January 2021. He remains below the three years requirement until January 2024.
https://www.economiesuisse.ch/en/publications/swiss-code-best-practice-corporate-governance