Wind Turbine Blade Repair
Gurit offers a range of blade repair products that help to extend the service-life of wind turbines, minimising turbine down times, easy to use while achieving consistent repair quality. The formulations have also been optimised for a wide range of temperature and humidity conditions, maximising the weather window for application while minimising waste and complying with state-of-the art health & safety standards for operators and in-field workers.
Learn more about Gurit's wind turbine blade repair product solutions that extend the service life and reduces downtimes. Note the practical repair packaging, dispensing and mixing solutions for easy processing and handling. Operators appreciate the robust mechanical properties under challenging application conditions. Our materials are qualified by blade OEM as well as DNV-GL and technical support is available worldwide. Two product streams, heat cured and UV cured are detailed in the tables below.
Gurit offers materials and application solutions, ideal for permanent repairs, as well as for temporary repairs – with permanency potential.
Gurit offers repair solutions that focus on achieving:
Minimum turbine down time

Consistent repair quality

Ease of application

Maximum weather window

Minimum environmental impact

Maximum operator health and safety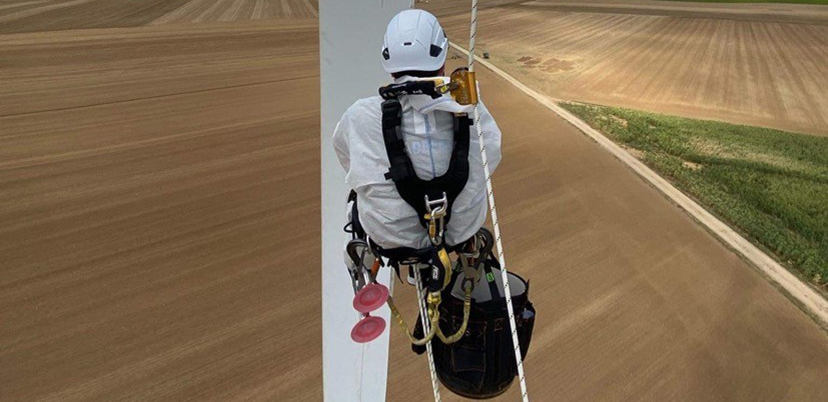 Through:
Market leading product health and safety

Practical repair packaging

Easy processing through smart mixing and dispensing for heat-curing laminating systems

Robust process for UV curing prepreg laminating, ideal for temporary repairs

Technical support help line

Choice of two product streams, Heat and UV cured to suit the best repair scenario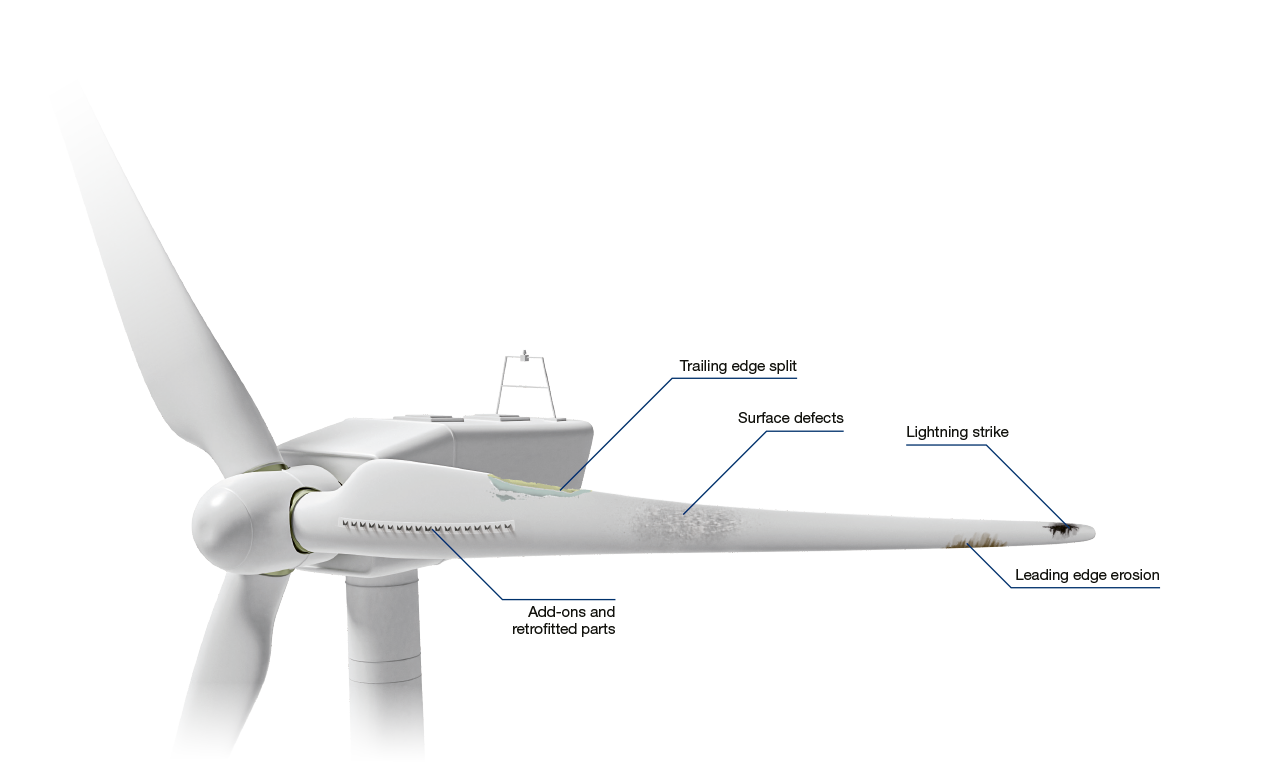 Thermally curing blade repairs
Gurit has a wide range of heat cured products that are OEM qualified and available globally through our distribution network. To find your nearest stockist, please visit our Contact Gurit page.
Application Temperature Range
AMPREG™ 3X SERIES
The AMPREG 3X range of laminating systems have excellent mechanical and thermal properties and good cure progression from ambient only cures. Additional features include:
EASY MIXING AND APPLICATION

Gurit Ampreg™ 3X Laminating Series is available with a single range of hardener speeds from fast to extra slow. Small packs optimised for wind repair operations are available
UV STABILITY

Ampreg™ 3X is UV stable for most wind repair applications for short periods of time, facilitating emergency repairs between routine maintenance windows, without topcoat and whilst retaining its mechanical properties
LIGHT REFLECTIVE TECHNOLOGY

Gurit Ampreg™ 3X Laminating Series has Light Reflective Technology (LRT) as standard, allowing the material to fluoresce under UV light. This can be used for contamination checks, health and safety monitoring or for fast inspection of repaired parts
AWARD WINNING

Gurit's innovative approach to prioritising user health & safety has been recognised and awarded the Composites UK Innovation in Composite Materials award
EXCELLENT HEALTH & SAFETY

Gurit Ampreg™ 3X Laminating Series is free from SVHC's & CMR's
CERTIFICATIONS

Ampreg™ 30 and Ampreg™ 31 are DNV-GL and Lloyd's Register certified
Ampreg™ 3X CDS Cartridge Dispense System
Elimination of human error of mixing and dispensing

Perfect mix ratio (pre-weighed)

Perfect mix quality (mixer nozzle)

Clean application process

Pot life advantages/extensions – taking stress out of laminating operation

Reduction of numbers of hardener speeds needed

70% reduction of hazardous material and packaging waste

70% reduction in CO2 emission in packaging going from hard plastic containers to bags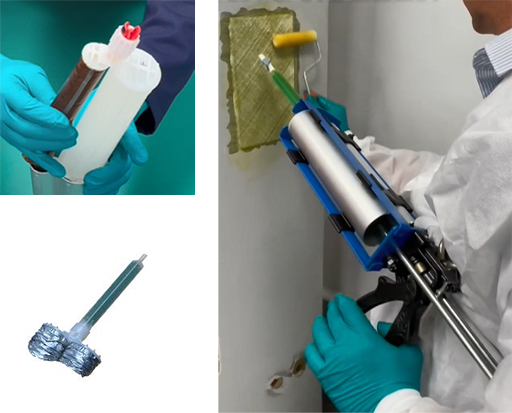 Gurit's market leading UV curing solutions require specialist training and equipment. To find out more or to find the nearest material stockist, please visit the Contact page.
| | | | | |
| --- | --- | --- | --- | --- |
| | | Application Temperature Range | | |
| | | | | |
| | | | | |
| | | | | |
RENUVO™ Prepreg Laminating System
Time saving and efficiency, – ultimately saving up-tower/on-blade time and an expanded repair weather window

In particular fit for temporary repairs –

laminating repairs

filling and fairing

Improved health and safety – CMR free and removes risks of resin curing on ropes

No need for vacuum or heating for up-tower laminating

A quickly finished laminating repair up-tower/on-blade, before fill, fair and final coating system application

No hazardous waste
NEW Improved Tools
RENUVO™ Cure Lamp

Robust aluminium casing

Extended light array, width: 16.5 cm

Powered by 2 standard DeWalt/Milwaukee rechargeable hand tool batteries (to be carried up tower in a canvas belt bag)

Repair Patch Preparation Tools

Silicone vaccuum consolidating heater mat

Spike roller for air evacuation
Using the RENUVO™ method, requires specialist training and equipment. Technical support, product and process training through our distribution partner HF Industri & Marine ApS, or from Gurit (UK) Ltd.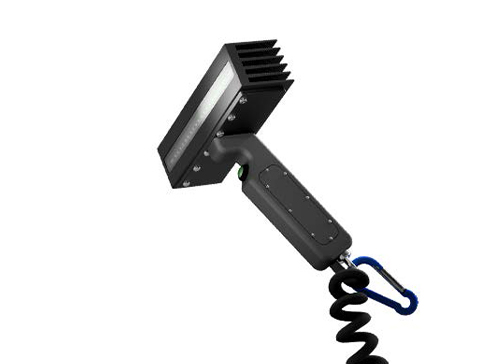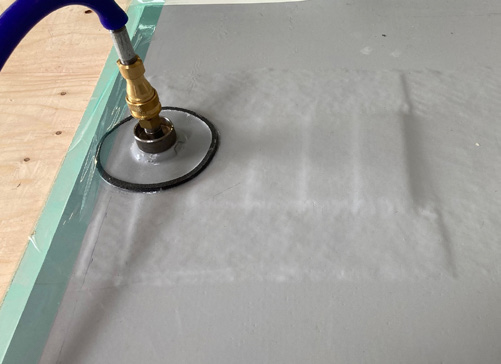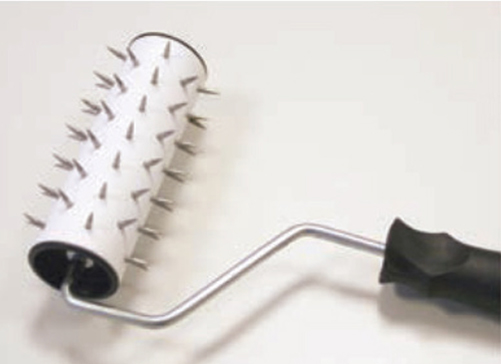 "Wind energy is increasingly critical for powering our societies and reduce dependency on fossil based energy sources. 20 to 25 years of wind turbine blade operational life resulting in an already ageing fleet and end of life disposal issues bears great challenges. To keep turbines spinning and to manage overall costs of operation and maintenance, – efficiently made, high quality repairs are essential. Gurit's unique in-field laminating systems (the new Ampreg 30 Cartridge Dispense System and our UV curing solution RENUVO with enhanced tools) aims to do just this. Following pre-launch of these laminating systems and together with our other blade repair materials, we are grateful to see the positive market response."
Contact our wind repair experts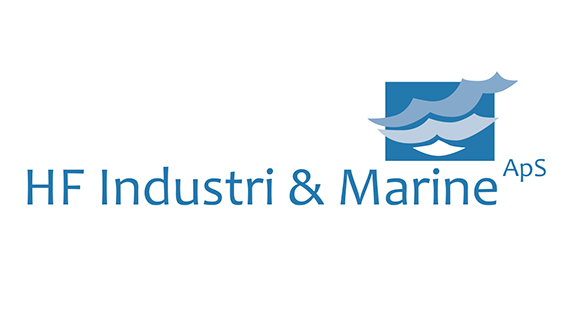 GURIT WIND REPAIR MATERIALS DISTRIBUTION PARTNER AND RENUVO MATERIALS STOCKIST
HF Industri & Marine
Global
More information about our Wind Energy Solutions
You want to know more about Gurit's offering for the Wind Turbine Industry? Our experts will be happy to support you.