Case Study
Fan blades by Advanced Carbon Fiber
OVERVIEW
Industry
Industrial > Industrial >
Fan blades for industrial chillers
Target
Replace plastic and aluminum blades with better longevity and no deformation
Solution
Use Gurit SE 180 for blades
Benefits
Products that maintain shape with reduced
manufacturing times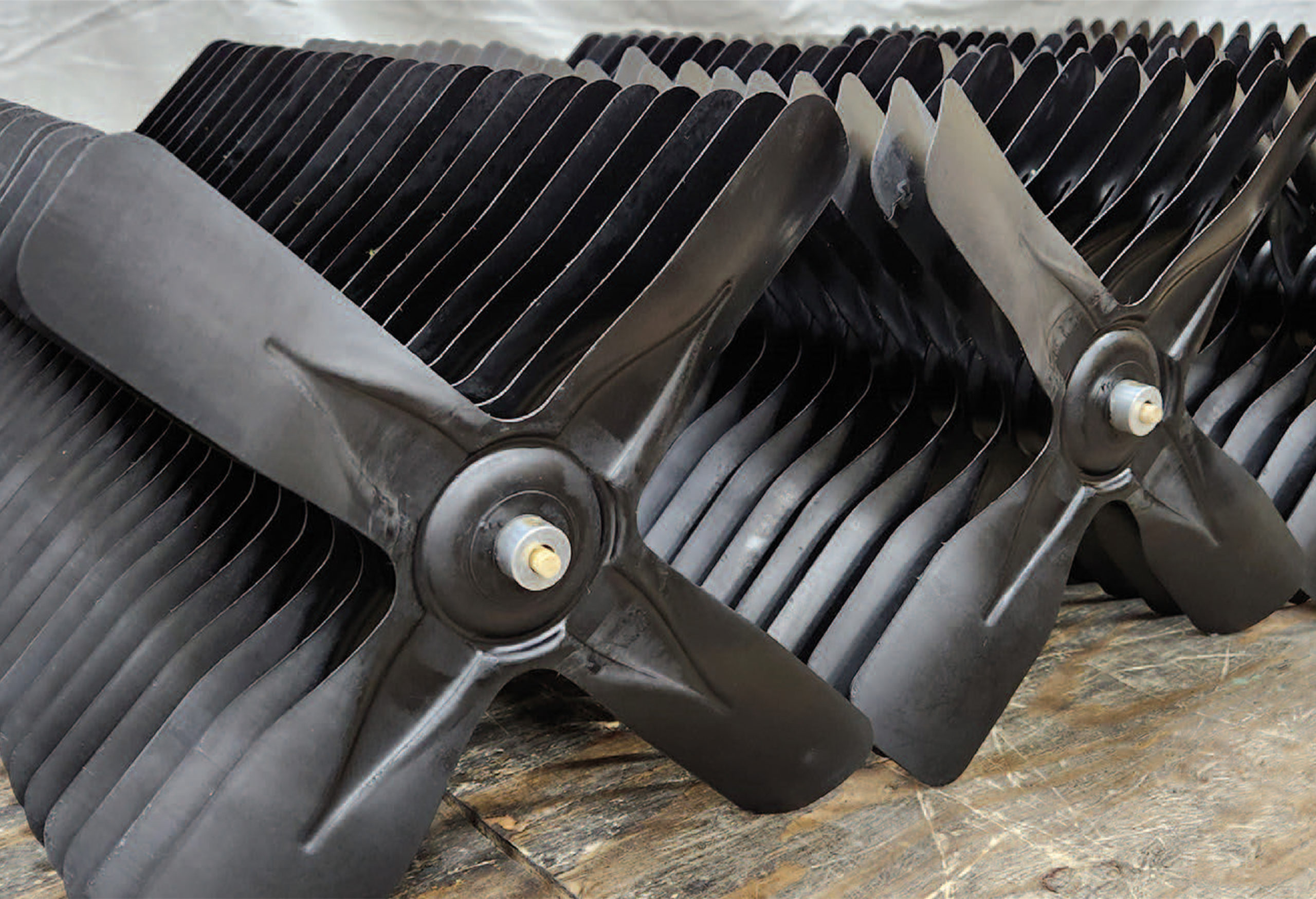 REDUCING ENERGY BY REDUCING WASTE AND CYCLE TIMES
FridgeWize is a company that specializes in reducing energy in commercial refrigeration by retrofitting high efficiency motors – saving up to 70% of the energy costs associated with the motors.
In the early stages of FridgeWize it became apparent that the aluminum and plastic blades used in the evaporators of walk-in refrigeration systems were not optimized, were prone to plastic deformation causing imbalances, were relatively heavy, and could suffer from fatigue. FridgeWize designed a better blade made from carbon fiber, which was optimized, lightweight, and would not deform or become unbalanced. Initially these blades were manufactured for FridgeWize by third parties. However, these manufacturers discontinued production, paving the way for the launch of a synergistic business.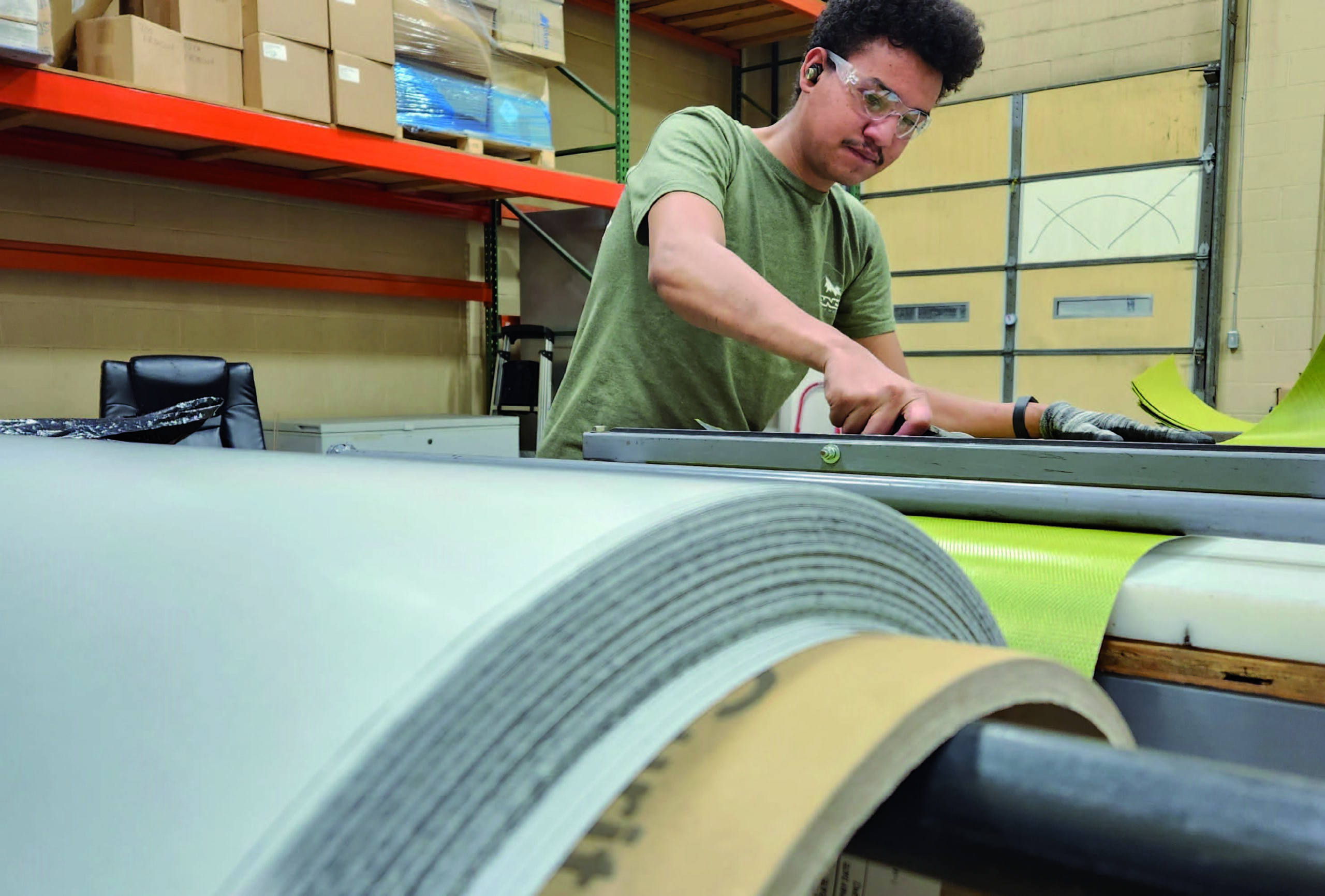 ADVANCED CARBON FIBER STEPS IN
Advanced Carbon Fiber was formed in 2021 and began manufacturing the blades in Kansas City, exclusively to satisfy FridgeWize. This was amidst a global shortage of carbon fiber, and a decision was made to redesign and retool the entire blade production for more efficient consumption of raw materials and to increase blade rigidity. Through a local distributor, Composites One out of Lenexa, Kansas, ACF was introduced to the Gurit line of products and technical support team.
The assistance provided by the Gurit team to guide ACF with process and manufacturing ultimately led them to select SE 180 prepreg for the fan blades, a hot in/hot out product suitable for use in presses. With the new design and materials, ACF produces a stronger, more efficient blade. They have increased output by 33% through design and cycle time reductions, while maintaining their extreme quality control measures.
Today, ACF is exceeding FridgeWize's initial manufacturing demand, allowing for the launch of carbon fiber blades to others in the market who can benefit from this advanced technology.
Collaborating with Gurit has solved many issues for ACF and FridgeWize. Gurit manufactures materials to customers' specifications and preferred volumes. Their distributor has sizable freezer capacity, which allows the customer to receive materials as needed.
Darren Traub, COO of ACF, says "The Gurit material is easier for us to work with. The mechanical precuring properties work better with our die cutters and preforms. The Gurit technical team is available and ready to help with any questions we have."
In 2022 FridgeWize installed more than 25,000 fan blades made with Gurit material.