Advanced composites & engineering services for Australia
Gurit offers an extensive range of advanced composite materials, solutions and engineering services directly to the Australian composites market for marine, industrial and wind energy applications.
From the Queensland facility Gurit distributes a range of structural core materials, prepregs, epoxy systems including adhesives, liquid infusion and multi-purpose laminating systems. Also available is an extensive range of woven, unidirectional and multi-axial aramid, carbon and glass reinforcements, as well as consumables for infusion, vacuum bagging materials, breather fabrics and sealant tapes. A small roll cutting service is offered for reinforcement fabrics.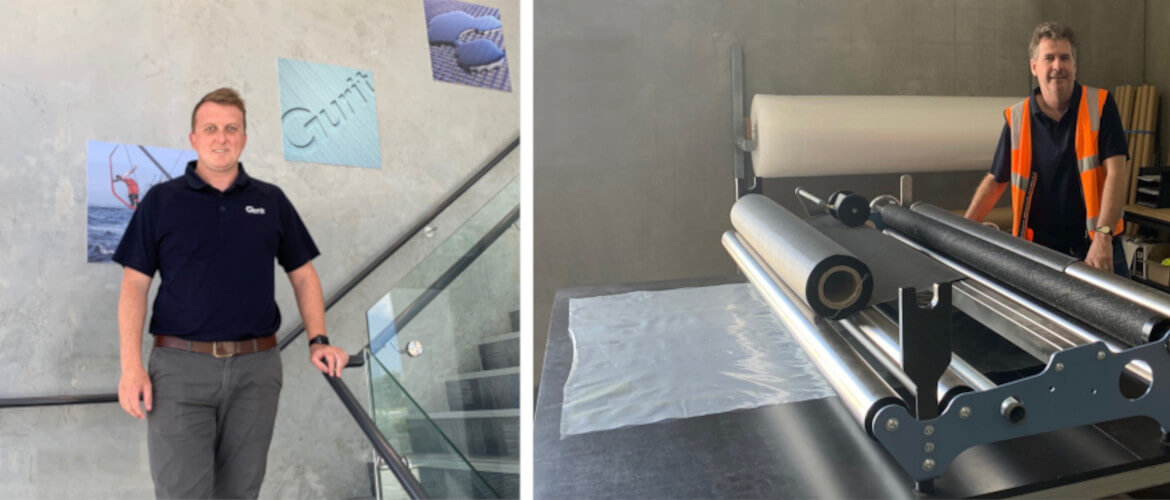 Reinforcements & Consumables
All fabrics and consumables will be available in cut lengths with MOQs starting at 5 lineal meters.
Carbon reinforcements, woven, uni-directional and multi-axial
Vaccum & infusion bagging materials
Fibreglass 
Aramid fibres
Consumables, breather fabrics, spray adhesives, sealant tapes
Orders & Deliveries
Orders can be placed via contacting our customer service team
Orders received by 12pm (AEST) will be despatched same day
All cash sales orders must be prepaid prior to delivery
Direct deliveries from warehouse to customers across Australia
Pick ups are subject to prearrangement only, prepayment required
No 'walk in' sales permitted
Please refer to the Gurit Product Catalogue AUNZSEA version for a full list of products including availability in Australia.
Gurit Products and Services
For all product information on the standard Gurit product range please refer to the global Gurit website for product pages including technical information and download. Gurit's range includes structural core materials, prepregs, formulated products; adhesives, liquid and filled systems and reinforcements.
Gurit Hi-Panels, structurally engineered composite panels for custom builds are also available in Australia.
Markets and industries we serve in Australia:
Industrial including architectural, construction, infrastructure, mining and transportation
Marine; high performance racing, commercial and work boats, pleasure and sporting equipment
Rail sector
Wind energy market including repair systems
Gurit Track Record in Australia
Gurit has a history with many long-standing clients, partnerships and composites projects across Australia. Typical examples include the boatbuilding industry, architecture and civil engineering where advanced composite materials enable innovative lightweight solutions. 
Contact us
Gurit Asia Pacific – Australia Office