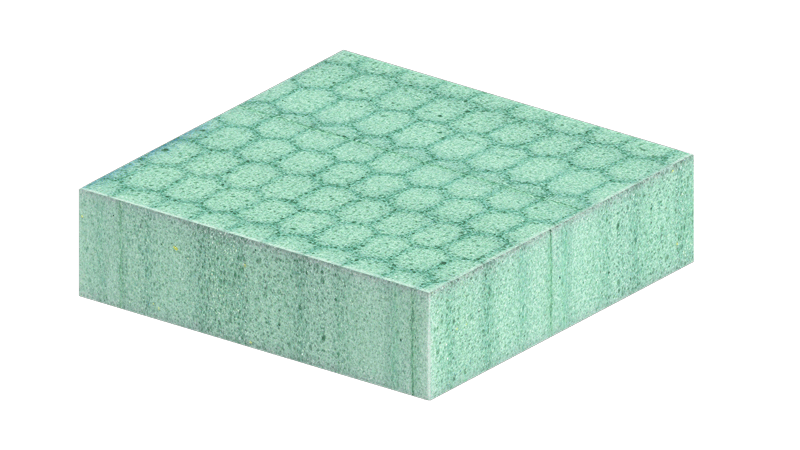 GURIT® KERDYN™
RECYCLED THERMOPLASTIC CORE
Gurit® Kerdyn™: up to 100% recycled PET based product range
Withstands high process temperatures
Excellent chemical resistance
Good adhesion & mechanical properties
Recyclable
PET low resin uptake performance
Gurit® Kerdyn™ was developed in response to the growing need for a structural core material with excellent properties, lower resin uptake and a good price point. Additionally Gurit® Kerdyn™ aligns with the aim of reducing a product's carbon footprint and reducing waste.
Highly adaptable, recyclable, thermoplastic core material with good balance of mechanical properties, temperature resistance, density and cost for a wide range of applications and processes. Gurit® Kerdyn™ is compatible with a wide range of resin systems including epoxy, vinyl ester, unsaturated polyester and phenolic resins.
Typical Applications
Gurit® Kerdyn™ can be processed at high temperatures, withstanding high exotherms and offers outstanding chemical resistance, good adhesion; as highly consistent extruded foam, it is ideal for wind energy, marine, industrial, and transportation applications.
Applicable processing techniques include vacuum infusion, bonding, prepreg, and thermoforming.
Available in a wide range of densities and thicknesses.
Up to 100 % recycled PET based structural foam
A VALUE CHAIN FOR RECYCLED POST-CONSUMER WASTE
Gurit recycles post-consumer waste PET bottles and produces recycled PET flakes and granules later used for extrusion of recycled PET core. This allows us to secure quality and cost-effective raw material supplies for PET composite production, and link the value chain elements starting from the recycled bottle down to a finished quality core material, Kerdyn™ Green. 

million Post-consumer PET drinking bottles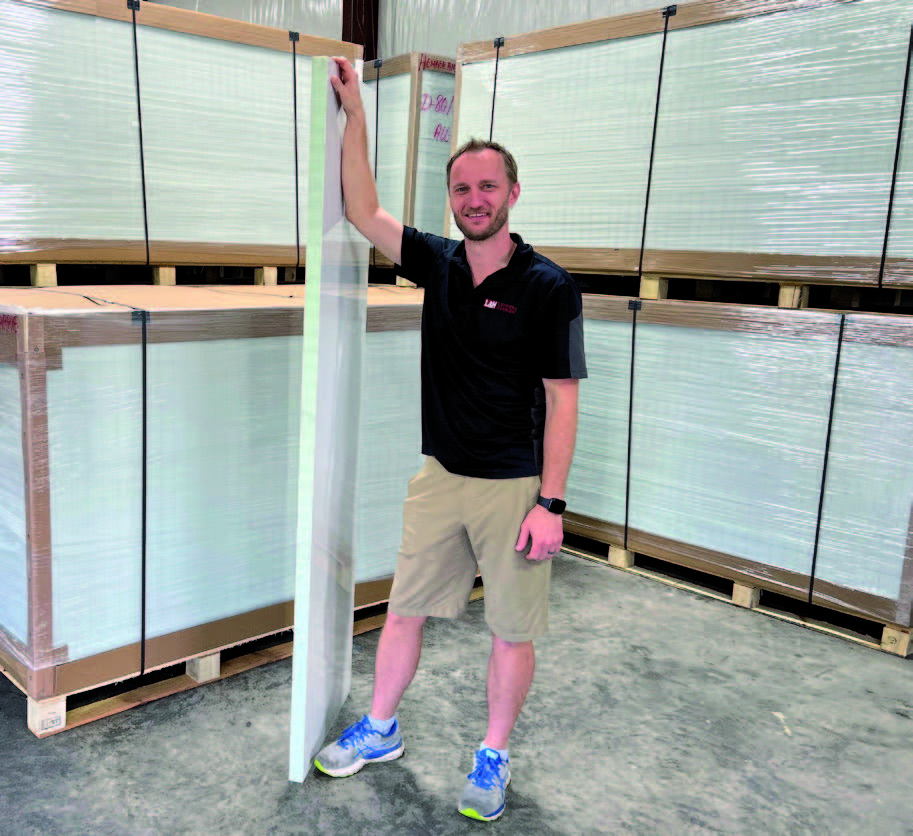 Case Study
Lemker & Harris
Lemker & Harris is the leading manufacturer of mobile fiberglass radiographic testing darkrooms for the non destructive testing service and inspection industry in the USA, in operation since 1975.