PRIME™ infusion systems applications range from single-operation moulding of carbon yacht masts, up to 80′ yacht hulls and wind turbine blades.  PRIME™ epoxy infusion systems have been used successfully for over 20 years and today are at the forefront of the development of liquid epoxies for "under the bag" infusion processes, including:
SCRIMP™
RIFT (resin infusion under flexible tooling)
VARTM (vacuum assisted resin transfer moulding)
PRIME™ 37 Low Toxicity Epoxy Infusion System
PRIME™ 37 has been developed to deliver exceptional laminate quality for a range of liquid infusion composite processes.  Gurit's unique fibre wetting technology reduces infusion time and improves laminate quality
The cure characteristics of PRIME™ 37 have also been optimised:
Mixed viscosity remains lower for longer
Faster through-cure, avoiding a low-strength "sugary" phase
Improved exotherm control
PRIME™ 37 is Lloyd's certified and is produced with bio-based content as standard.  By using the award winning Ampreg™ 3X low toxicity hardeners, PRIME™ 37 has market leading health and safety, and also allows customers to take advantage of the blend-able hardener speeds which can be tailored to suit each application.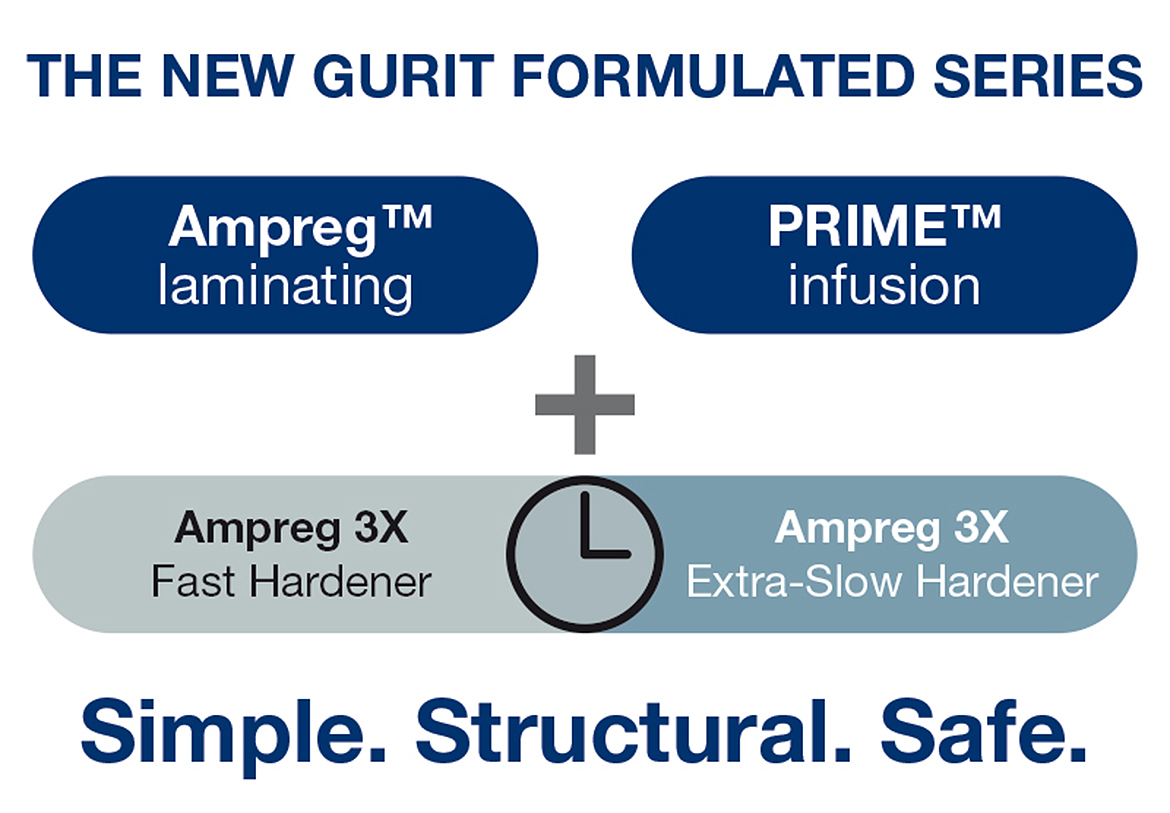 Lloyd's Register

DNV (Pending)

Ampreg™ 3X Extra-slow Hardener
For further information, please see the related documents on the side bar or contact your customer support representative.