Technical Ladder – for your individual career path
The Gurit Technical Ladder is a program launched with the aim of providing employees in technical positions with opportunities to develop within the company. It is a structured framework that challenges motivated individuals to reach their full potential and personal career aspirations while also contributing to Gurits constant strive to increase innovation and efficiency.
Develop yourself together with Gurit
The Gurit Technical Ladder has been evolved for over a decade and has proven successful for both individual employees and the company as a whole. The initiative provides all employees in Technical functions who meet the entry requirements with an opportunity to enhance their already high levels of competence in developing innovation and technology to reach individual and company goals. Each level of the ladder is evaluated independently and participants work through a structured individual development plan focussed on increasing Capability ('know-how') and Competence (Business Expertise/Proficiency). The professional pathway is driven by the participants and supported and steered by their manager with regular review to ensure that the learnings are anchored into day to day activities. At the end of the learning phase the dimensions are then evaluated.
Long term success
The Technical Ladder offers our employees the chance to take either an Expert path or Leadership path by maximising the opportunity to focus on consistent development in both Technical expertise and Business expertise prior to specialisation. As a result, you will see many examples of career paths in Gurit where individuals with a technical foundation in their careers have developed the interest and ability to progress into diverse areas of our business.  The program has also proven an excellent framework for Graduate level participants and people looking to make their first move early in their career too.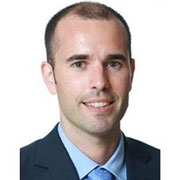 "Working in a dynamic and exciting global environment where our efforts contribute to the development of the renewable energy business inspires me. I enjoy the possibility to constantly improve my hard and soft skills in a team in which open communication and passion is both essential and encouraged. Additionally, as a husband and parent I value the opportunity to work hard but still maintain a sensible work-life balance."
Josep, CoE Operations Manager
"As a young chemical engineer, I strongly believe that my generation can make the difference by contributing the growth and the diffusion of green sources of energy and the reduction of fuel consumption. Gurit allows me to pursue this vision, grow as part of a strong team and act in an international environment."
Alice Borello, Chemical Engineer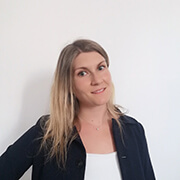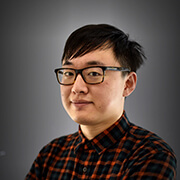 "I joined Gurit in 2017 and have from the influence of a multi-cultural environment been able to develop new skills combined with an international perspective. As a result, I have strengthened my project leadership skills by driving complex customer projects in China, United States, Denmark, India, Mexico, Spain, Portugal, Korea and Turkey. It's a fantastic experience."
Shenda Wu – Project Engineer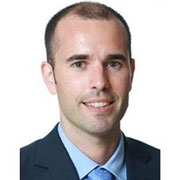 "Working in a dynamic and exciting global environment where our efforts contribute to the development of the renewable energy business inspires me. I enjoy the possibility to constantly improve my hard and soft skills in a team in which open communication and passion is both essential and encouraged. Additionally, as a husband and parent I value the opportunity to work hard but still maintain a sensible work-life balance."
Josep, CoE Operations Manager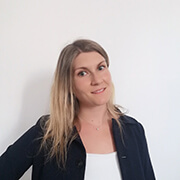 "As a young chemical engineer, I strongly believe that my generation can make the difference by contributing the growth and the diffusion of green sources of energy and the reduction of fuel consumption. Gurit allows me to pursue this vision, grow as part of a strong team and act in an international environment."
Alice Borello, Chemical Engineer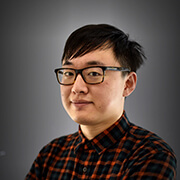 "I joined Gurit in 2017 and have from the influence of a multi-cultural environment been able to develop new skills combined with an international perspective. As a result, I have strengthened my project leadership skills by driving complex customer projects in China, United States, Denmark, India, Mexico, Spain, Portugal, Korea and Turkey. It's a fantastic experience."
Shenda Wu – Project Engineer