Laminating Systems
The Ampreg™ 3X Series is Gurit's range of wet laminating systems for the manufacture of large composite structures in the marine, wind and construction industries.
The comprehensive 3X Series portfolio comprises of a single range of low toxicity, blend-able Ampreg 3X hardeners that can be used in conjunction with the following resins:
Ampreg 30 Low viscosity Resin
Ampreg 31 Drainage resistance Resin
Ampreg 36 Premium Performance Resin
Additional ancillary products including Thixotropic Pregel Resin and High Tg hardeners are also available.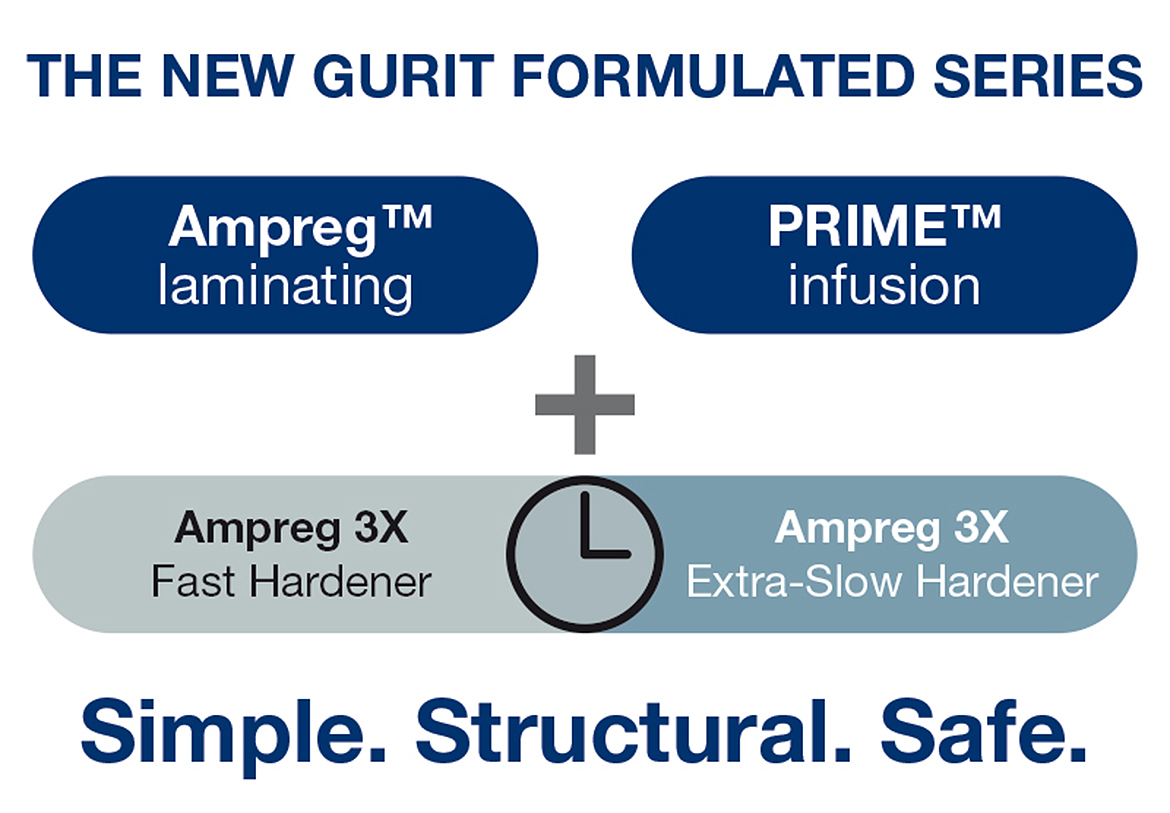 Ampreg™ 30 Resin
Low initial mixed viscosity & good cure progression from ambient only cures, DNV Certified

Ampreg™ 31 Resin
Viscosity optimised for good fabric wet-out and drainage resistance, DNV Certified, Replaces Ampreg™ 22

Ampreg™ 36 Resin
Improved fabric impregnation, Faster mechanical property generation, High flexural properties, Replaces Ampreg™ 26

Ampreg™ 21FR Resin
Fire retardant epoxy wet laminating system, with indicative FST performance evaluated FAR Part 25 (60s flame applied)

Ampreg™ 3X AP Resin
Improves vinylester/epoxy adhesion & to enable use of polyester gelcoats

Ampreg™ 3X F230-2 Resin
Foaming epoxy, 150– 300kg/m3

Ampreg™ TP Resin
Thixotropic Pregel is a resin additive with a grease-like consistency, which is used primarily as a thixotrope - to be added to low viscosity laminating resins for applications where resin drainage is a concern
Health and Safety Focus
The award winning Ampreg™ 3X Series laminating system has been reformulated to prioritise user health and safety through careful selection of base chemicals. The new low toxicity resin matrix is CMR, SVHC and AEP free* and the hardeners are classified as environmentally non-hazardous.
Light Reflective Technology As Standard
Ampreg 30 is available with LRT (Light Reflective Technology) as standard, which serves as a risk monitoring feature for the user and enables inspection of contamination by means of UV light. To learn more about Gurit® LRT technology, please refer to the respective data sheet.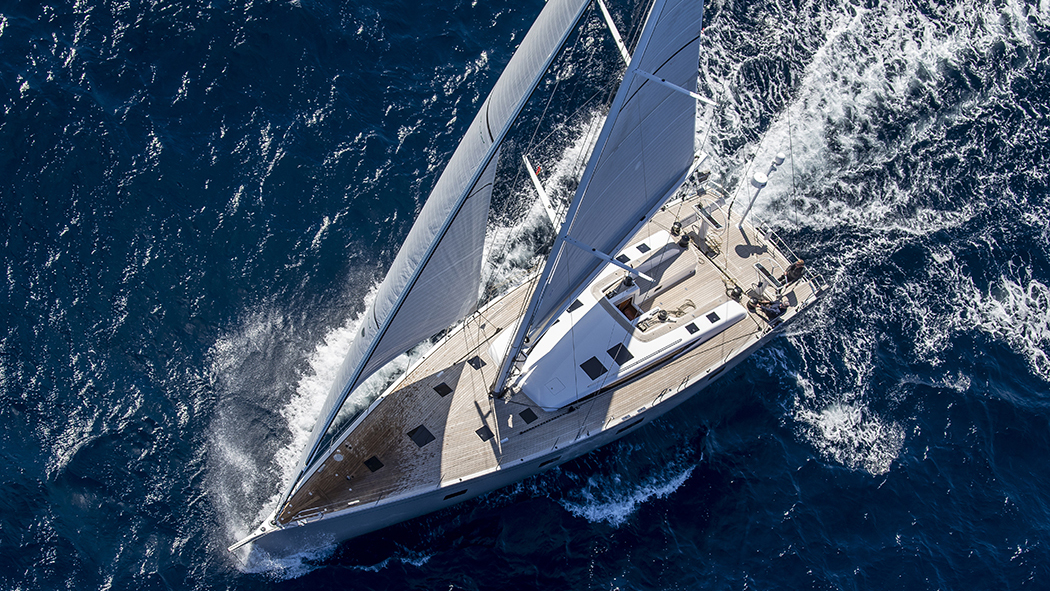 Case Study
Baltic 67 Performance cruiser
Baltic Yachts drew on their 48 years of design and building experience to create a full composite boat, with a glass hull and full carbon deck. Using Gurit epoxy SPRINT™ and Corecell™ M foam, Baltic were able to produce a strong, lightweight structure with a significant performance edge.